Laser cutting is one of the fastest growing methods for producing precise, detailed and nearly flawless
reproductions of your digital designs. With the help of technology, jewelry artists and crafters alike have built a bridge between mass manufactured accessories and the world of handmade wearable art. Inside creative hubs like Silver Spring's own, Catylator Makerspace, artists (like you) now have access to advanced equipment that was once unavailable to public use.
On Saturday, June 25
th
, join me and the founder of Catylator, Stephen Morris, for a one-day 3-hour demonstration and hands-on workshop all about
LASERS
! Discover how to digitally transform ordinary wood into jaw dropping, modern jewelry. Participants will choose from one of 10 designs and watch the entire process unfold from computer to completion. Then enhance your pendant with color, beads and chain in the craft room.
If you have ever dreamed about learning how to create your own pendants from scratch, how to digitize your art or even wondered how items like this are made, this is one workshop you don't want to miss! Visit the Classes & Workshops page for more information.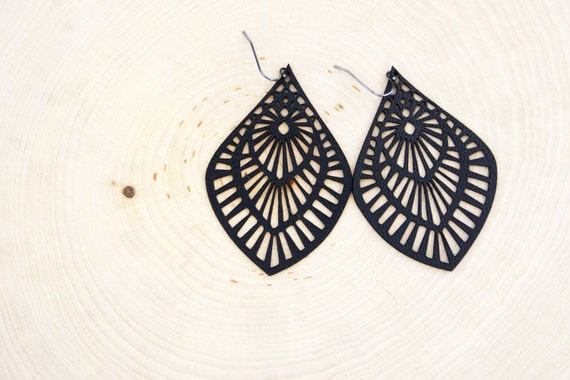 xoxo jamillah